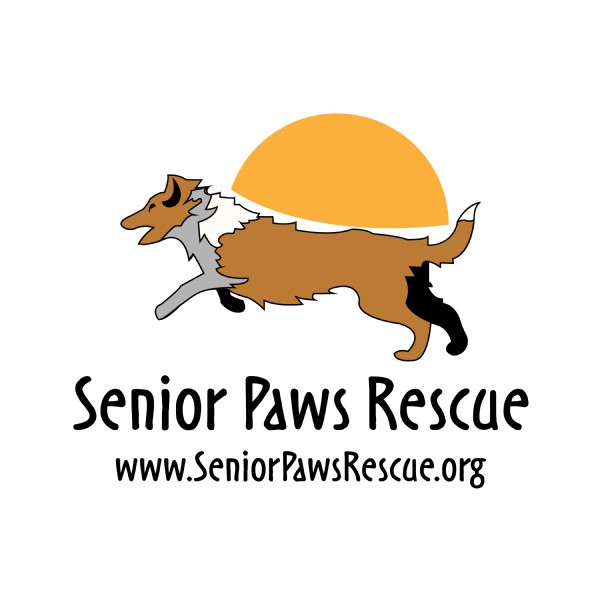 Sure, in-person fundraising events can successfully bring in donations for non-profits, but they can also be costly in terms of time and costs to secure and set up a venue, provide refreshment, and give guests incentive to attend, such as entertainment or a silent auction.  And in recent years due to Covid, it was not possible to hold in-person events.  
Senior Paws Rescue (SPR) provides a "rest of life" home to senior dogs that have been abandoned, surrendered, or come into rescue as strays, many of which were abused or neglected.  Since its inception in 2000, SPR has cared for over 70 senior dogs.  Food and care, especially veterinarian bills and medications that come with caring for older dogs, add up fast.  
SPR held in-person events up until 2019, just prior to the pandemic. We had booths at festivals, visitor days at the rescue, in-person parties with raffles, and other events to raise donations. We quickly had to rethink our approach in the first quarter of 2020 when the pandemic hit.  How could we continue to sustain donations in a virtual world?
By investing in education on how to use various social media platforms, and from watching and learning from posts from popular content creators, SPR has built a social media presence that now generates over 95% of the funding needed to operate the rescue each year.
The #1 lesson we learned about virtual fundraising is to make the ask.  Don't be afraid to tell your followers what you need.  SPR asks for and receives items such as dog food, cleaning supplies, dog toys and treats, bedding, gift cards, and monetary donations just by asking for what we need in our social media posts.  Our biggest donations currently come from Tik Tok and Facebook, although we are venturing into Instagram and finding success there as well.  
Tik Tok
Tik Tok is a great forum for building a following quickly. SPR posts videos that are informative, humerous, and touching.  By telling our story in short videos, we gained almost 30,000 followers in less than two years.  SPR's Tik Tok profile contains a "how you can help" link, and we often make videos telling viewers what we need.  We started receiving packages almost daily of items from our Amazon and Chewy.com wish lists.  By opening the packages on video and publically thanking the donors, we made them part of our story.  SPR's TikTok Profile
Facebook Fundraisers
While Tik Tok followers tend to send in-kind donations, Facebook lends itself better to monetary donations.  Fundraisers are easy to set up, and cost nothing to the person who initiates one.  There are no fees to donors or the receiving non-profit, so it is a win-win for everyone.  Encourage your friends and family to start birthday or other fundraisers for your non-profit, then post the fundraiser on your non-profit's Facebook page to promote it.  SPR currently averages 40 fundraising posts a year through our followers, most of which are birthday fundraisers.  Be sure to thank every donor with a post on the fundraising page!   SPR's Facebook Page
Instagram
SPR is still learning the ins and outs of Instagram, but the few fundraisers we have created so far have been successful. Instagram can be set up to automatically post to Facebook as well, so you can leverage two posts for the effort of one.  SPR started fundraising on Instagram by posting the story of one of the dogs in our rescue along with a short video or a few pictures, and asking for $200 to cover the costs associated with caring for that dog.  We are working on fine-tuning our branding and recognition on Instagram, but based on other creators we follow, we are confident Instagram will prove to be a powerful fundraising platform for us as well.  SPR's Instagram Account
Branding and Hashtags
No matter which social media platform SPR posts on, we include our logo and relevant hashtags to ensure our content is found when people search for key words.  Our most commonly used hashtags are #SeniorPawsRescue, #dogrescue, #rescuedogs, #dogs, and #adoptdontshop.  We also add one-off hashtags to posts when they align with a timely or popular theme, such as #DogHalloweenCostumes.  Do some research on the best hashtags to associate with your non-profit, and be sure to use them on every post.
Upcoming blog posts will dive deeper into the ins and outs of virtual fundraising. If you would like to be added to our email distribution list, fill out the form on Senior Paws Rescue's Website