About Us
Senior Paws Rescue is a 501(c)(3) non-profit organization founded in 2015.
Senior Paws Rescue provides a refuge for rescued senior dogs to live out their lives in a safe, comfortable, and loving environment.
We help several cross the Rainbow Bridge each year, and we mourn the loss of each and every one. 
We started with a rescue dog, Mullet, in 2001 (pictured). He was found on a busy road and had heartworms. He crossed the Rainbow Bridge on March 23, 2016 at 20 years of age. Mullet has inspired us to adopt more animals.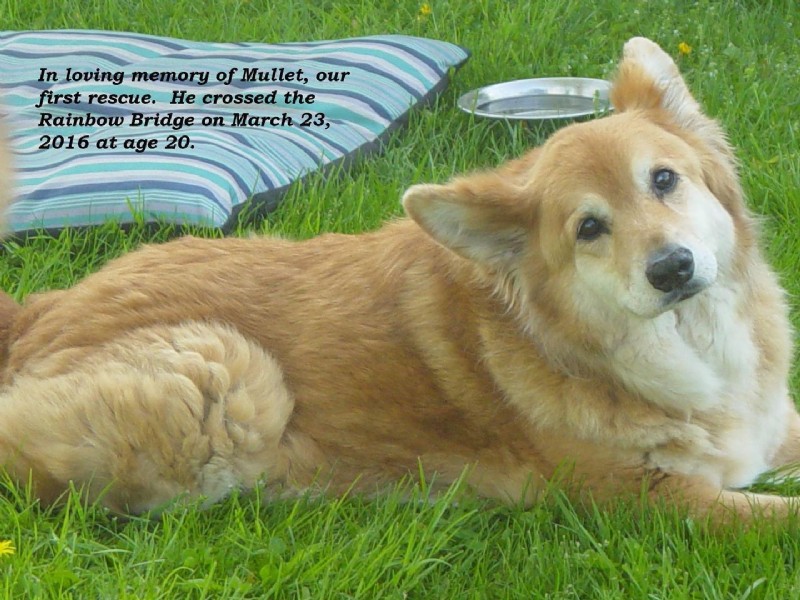 In 2012 we moved from St. Petersburg, FL to Indiana and started Senior Paws Rescue. We decided to focus on senior dogs as they are harder to place. Our animals are not up for adoption - we provide a refuge for senior dogs to live out the rest of their lives in comfort.
Senior Paws Rescue is staffed entirely by volunteers. Pam is the primary care-givers for the dogs. We also have a few regular volunteers to help with fundraising events and book-keeping. Students in need of community service hours are welcome to come out and help clean, wash dogs, and provide some much needed petting! Our board of directors provides guidance and support for our mission. Get to know Our Board. If you are interested in learning more about opportunities to support Senior Paws Rescue visit How you can help page.
Senior Paws Rescue is located in southern Indiana.