How You Can Help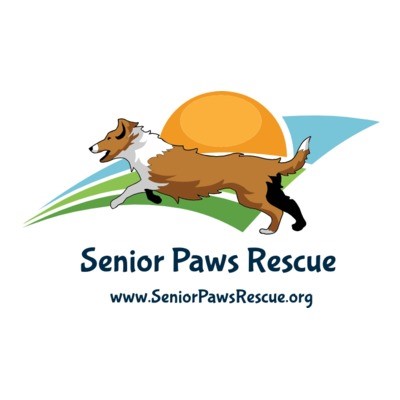 Senior Paws Rescue is a 501 (c) (3) non-profit organization located in Southern Indiana. We provide refuge for senior dogs aged 10 and older.
How you can help:
Order a 2023 SPR Calendar.  All profits directly benefit the dogs of Senior Paws Rescue:  https://www.createphotocalendars.com/Store/Senior+Paws+Rescue+2023+Calendar-6689480212 
If you live in Louisville, Kentucky or surrounding areas, attend our in-person event on November 10, 2022!  You can find details on Facebook or via Senior Paws Rescue In-person Fundraiser | November 10, 2022 (eventcreate.com)
Donate via Venmo (@SeniorPawsRescue), PayPal (SeniorPawsRescue@Yahoo.com), Zelle (8125725135), or via our website http://www.SeniorPawsRescue.org – cash donations are used toward veterinary bills and medications.
Shop from our Senior Paws Rescue Amazon Wish List
Shop from our Chewy Wish List
Participate in Kroger Community Rewards: Visit www.Kroger.com/CommunityRewards and link your Kroger Plus card to Senior Paws Rescue (NPO HT904).  We receive a donation based on the number of points we get each quarter!  You keep all your rewards points and discounts, there is no charge to you!
Amazon: use your existing account to shop via https://smile.amazon.com/ Choose Senior Paws Rescue as your charity of choice.  We get a small percentage of every purchase.
"Like" our Facebook page at http://www.Facebook.com/SeniorPawsRescue – share our posts, donate, or just follow the adventures of our furry family!
Donate supplies such as plain white paper towels, Pedigree Ground Dinner canned dog food, Diamond dog food (Chicken and Rice), bleach, Beneful Healthy Weight dog food, and Amazon or Walmart gift cards.
If you live in the "Kentuckiana" area (Louisville, KY and Southern Indiana), consider coming out to help clean, wash dogs, and just give some love to the fur babies!
All donations are tax deductible.
1809 E. Martinsburg Fire Rd, Palmyra, IN  47164
(812) 572-5135